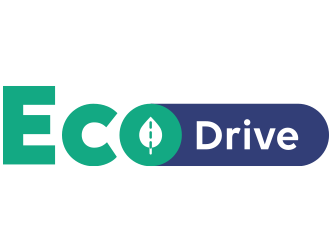 Business
PROFESSIONALS IN ECO-FRIENDLY DRIVING.
The new EcoDrive Business Plug In Hybrid program was developed for professionals who own an electric car, which they charge in their professional facilities.
ECODRIVE
BUSINESS
ELECTRIC

HOW DO I BENEFIT?
HERON is the first company to develop a program that allows you to charge an electric car in your professional facilities, and also offers you 25% consistency discount and a FREE quantity of Electricity, equal to 130kWh, on a monthly basis!
 At the same time,your subscription to HERON's EcoDrive Business Electric program offers you additional benefits:
Issuance of Green Certificate, which will confirm that all electricity consumed by you has been generated by special power plant facilities that use Renewable Energy Sources (Guarantee of Origin).
Issuance of an electronic Tree Planting Certificate after a 12-month stay in the program, since HERON will pay the costs of purchasing and planting one tree on your behalf, in the framework of afforestation initiatives and tree planting activities in general.
Online delivery of your bills, in order to save paper and contribute to the protection of the environment.
HOW MUCH DO I PAY?
| | | | | | |
| --- | --- | --- | --- | --- | --- |
| Free quantity of Electricity (kWh/month) | Standard Tariff (€/month) | Daytime Electricity Rate with 25% discount (€/kWh) | Nighttime Electricity Rate with 25% discount (€/kWh) | Daytime Electricity Rate without discount (€/kWh) | Nighttime Electricity Rate without discount (€/kWh) |
| 130 | 6,00 | 0,0645 | 0,0589 | 0,0860 | 0,0785 |
*Duration of agreement: 12 months 
The rates in the above table constitute the Supply Rates of electricity on condition that the market clearing price is not adjusted as per clause 7.3 of the General Terms and Conditions of the Program - please see here.  The rates in the above table are not inclusive of V.A.T. & regulated charges.
ADDITIONAL BENEFITS
Zero security deposit / advance payment by authorizing a direct debit order.
HOW DO I BECOME A CUSTOMER?

Become a HERON customer simply and easily, and receive unique benefits specially designed for you!

HOW DO I CHANGE MY ENERGY SUPPLIER?

Time for … change? Join HERON! Change your supplier quickly and simply, without time-consuming processes, and hold the power of energy in your hands! It's that easy!