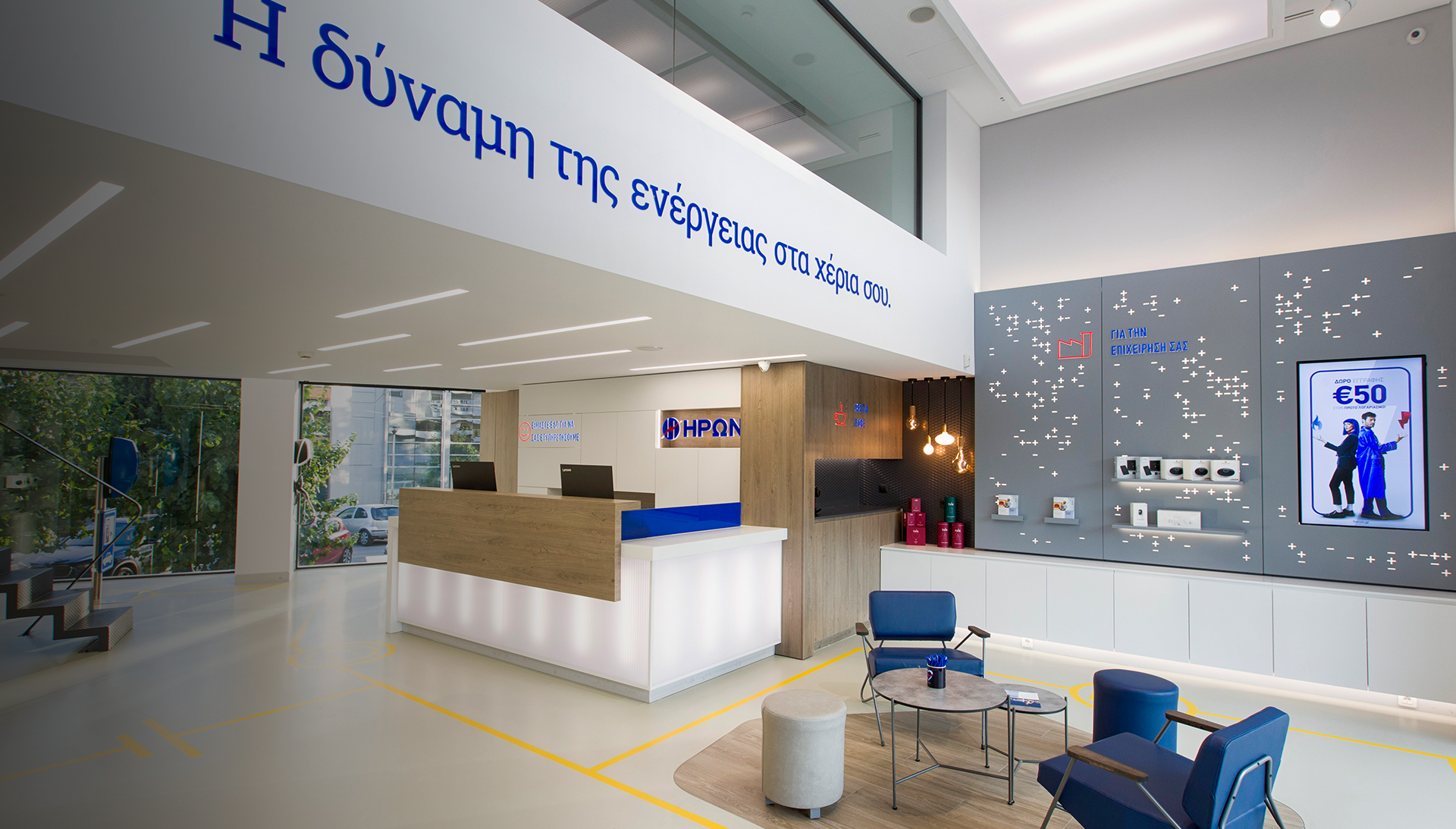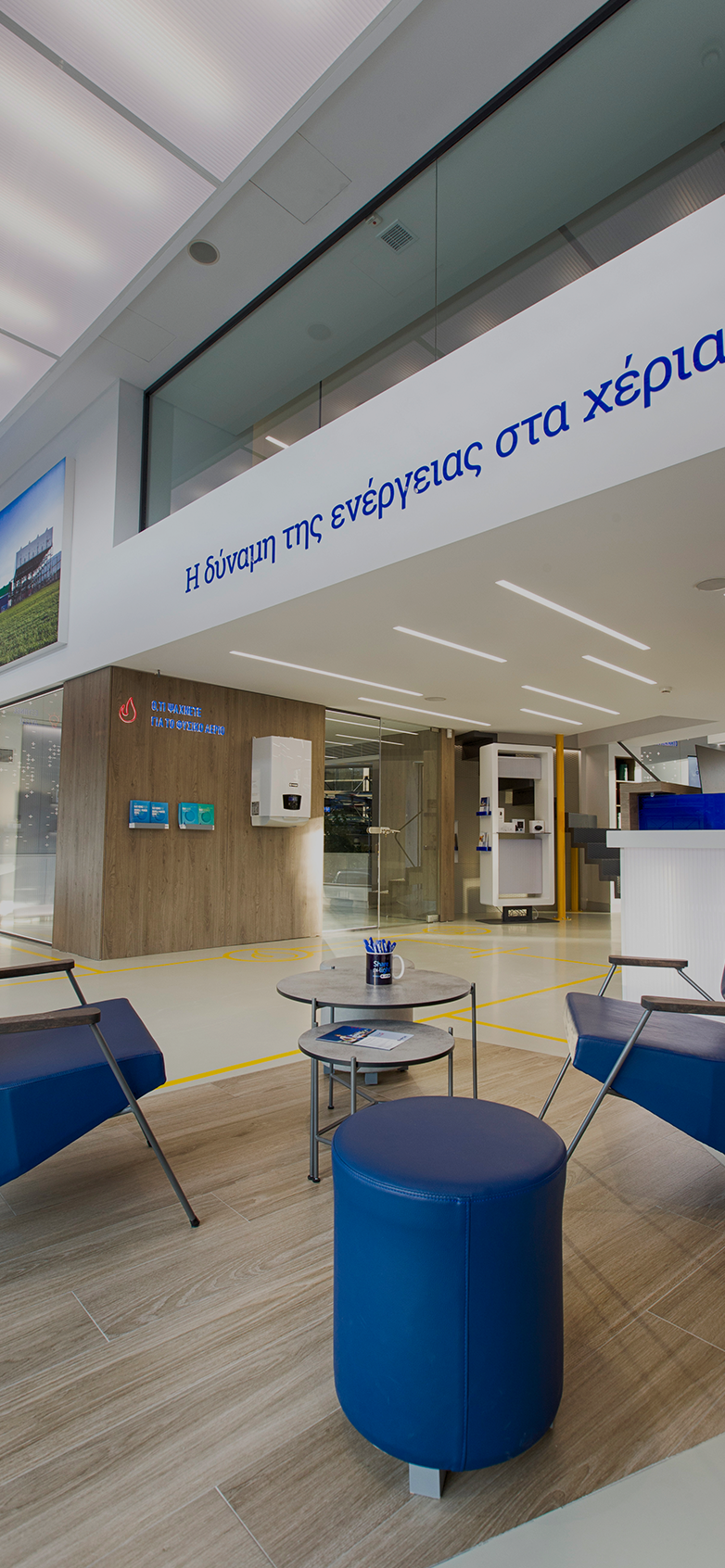 The first HERON store in Athens!
The opening of the first HERON store in Athens signifies the implementation of a new customer-centric strategy.
Opening of the first HERON store in Athens!
The HERON Group opened the first store in Athens on Monday, 10 June 2019, implementing its new strategy centred on the customer and his needs for electricity, gas and electromotion.
At the HERON store you can find out about energy management and saving, choose a power and gas supply programme for your home or business on the most advantageous terms, and charge your electric vehicle free of charge. The HERON store also offers integrated smart home solutions, as well as advanced electromotion services for corporate customers. 
The opening night was attended by representatives of HERON, GEK TERNA and ENGIE shareholders, customers, associates, agents of the television and cinema industry and many friends of the company.
Mr. G. Kouvaris, Chairman and Mr. G. Daniolos, CEO of HERON Group thanked all attendees and expressed their joy for the implementation of "a new customer-centric strategy" that the opening of the company's first store in Athens signifies.
"Our first store in Athens signifies our customer-centric strategy for a cleaner environment. HERON, as a leading energy production and marketing group, comes even closer to our customers' needs for high-level energy-saving services for their home or company. At the same time, HERON is the pioneer in the field of electromotion, with its eco-move service aimed at corporate customers who want an electric car fleet in order to contribute, through HERON Group, to the reduction of their energy footprint."
Giorgos Daniolos, Chief Executive Officer (CEO)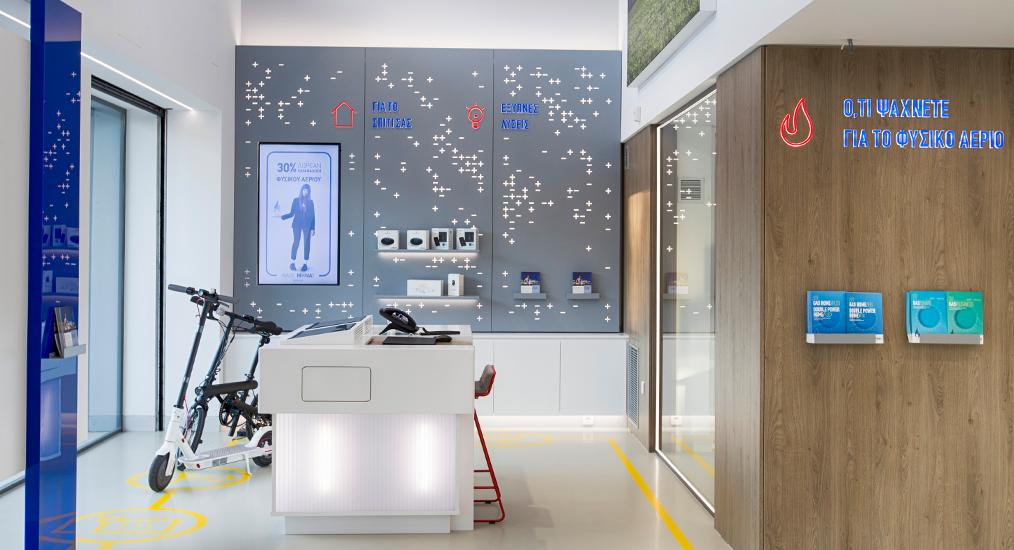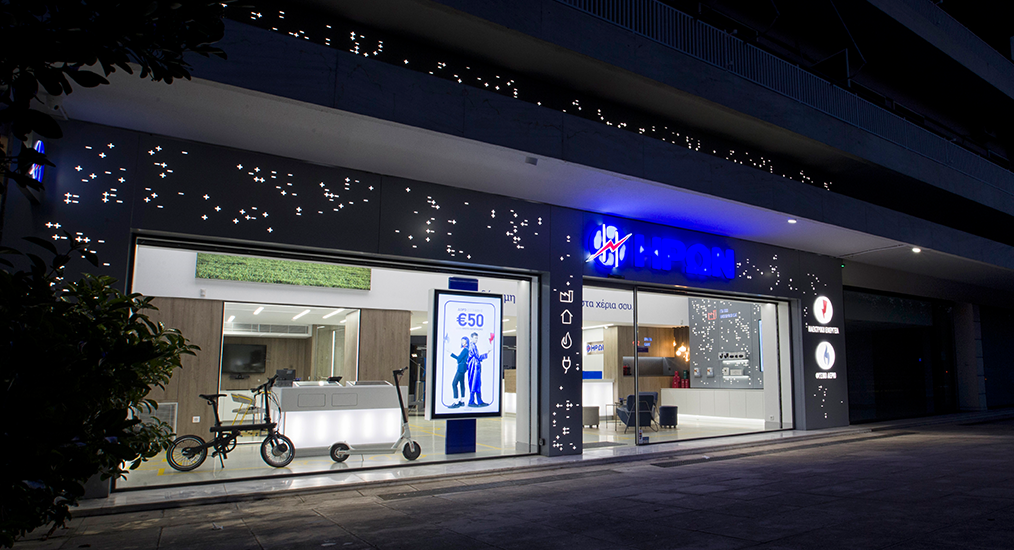 HERON store, Athens, 140 Kifisias Avenue.
HERON: Collaboration with Ambience in the context of the "Exoikonomo" energy saving program
The leading Energy Production and Supply Group, HERON, continues to invest in its strategy focused on the consumer and his needs, by launching its new collaboration with the specialized company Ambience Services within the "Exoikonomo" program.